Roll over image to zoom in
Description
PACK WAR STYLE: Free-For-All
WINNING #: Lowest left serial #
THERE WILL BE A FEW PACKS WITHOUT SERIAL #'s
BOX AMOUNT: 1
TOTAL HITS: 2 Autographs AND 2 Memorabilia
TOTAL SPOTS: 10
Autographs, memorabilia and foil designs come together once again for 2020 Panini Certified Football. The product follows a similar path as previous years, although there are new spins among the inserts. Hobby boxes come with four hits.
2020 Panini Certified Football Base Set Basics
Foil returns as the anchor of the base set. The checklist is a mix of veterans and rookies. For veterans, there are three numbered parallels per hobby box. Colors include:
Mirror – /450
Orange Mirror – /199
Blue Mirror – /75
Teal Mirror – /50
Gold Mirror – /25
Purple Mirror – /10
Green Mirror – /5
Black Mirror – 1/1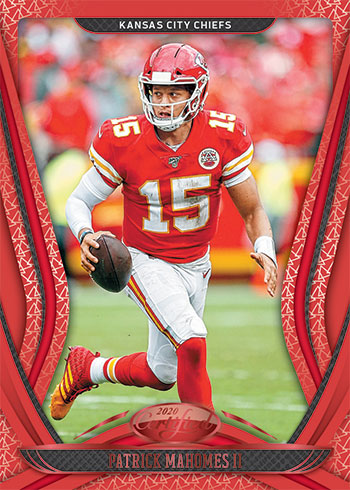 Rookies and their parallels combine to land two per box. Colors are similar to veterans with a couple of differences:
Mirror – /299
Orange Mirror – /199
Red Mirror – /99
Teal Mirror – /50
Gold Mirror – /25
Purple Mirror – /10
Green Mirror – /5
Black Mirror – 1/1
Autographs, Memorabilia Cards and Inserts
Freshman Fabric Mirror Signatures (/499 or less) highlight Certified's hits. These combine autographs and jumbo patches from key players in the 2020 rookie class. Parallels, which bring in premium swatches like logos, letters and shields, come in the following levels:
Orange – /299 or less
Red – /199 or less
Blue – /99 or less
Teal – /50 or less
Gold – /25
Purple – /10
Black – 1/1
Veterans and retired players are also present among the autographs.
Fabric of the Game Signatures (/149 or less) return. Like Freshman Fabric cards, these swatches on these are on the large side. Parallels are limited to Prime (/50 or less) and Super Prime (1/1).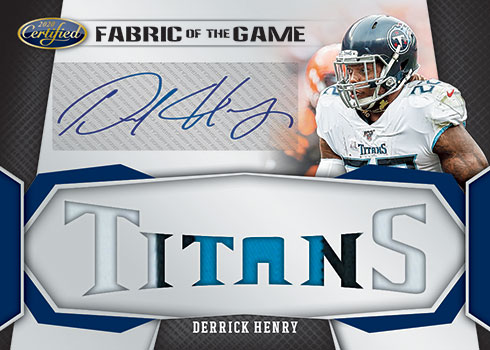 Bringing depth are Mirror Signatures (/199 or less), which have ink from 100 players. New to the 2020 Panini Certified Football autograph lineup is Lasting Impressions (/149 or less). Both of these have a handful of additional colors that also include smaller print runs.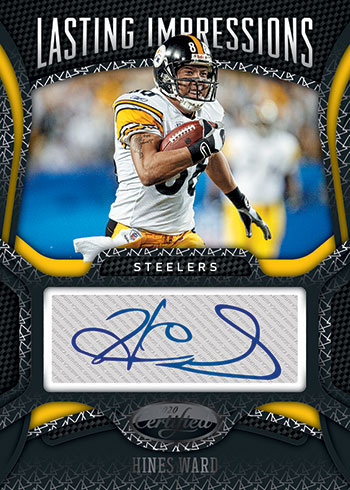 New Generation is a memorabilia-only insert set. It's also another place on the checklist with oversized swatches. Mirror parallels for these are available in Red (/199 or less), Blue (/99 or less), Teal (/50), Gold (/25), Purple (/10), Green (/5) and Black (1/1).
The 2020 Panini Certified Football checklist has some other inserts as well. 2020 brings a graffiti-inspired design to highlight some of the top names in the NFL. Six levels of parallels max out at 75 copies each.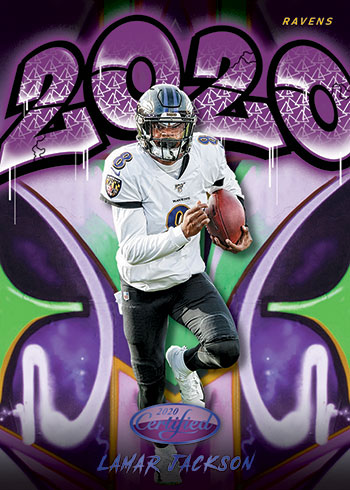 Other inserts include Majestic Rookies, Majestic Stars and Scoring Machines. There's also Stat Smashers, a tough short print set that highlights record-breaking performances.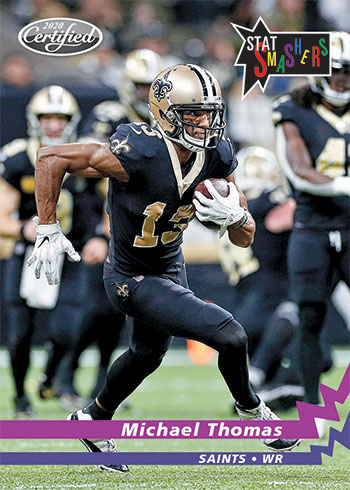 2020 Panini Certified Football cards at a glance:
Cards per pack: 5
Packs per box: 10
Boxes per case: 24
Set size: 242 cards.
Release date: August 21, 2020
What to expect in a hobby box:
Freshman Fabric Signatures – 1
Additional Autographs – 1
Memorabilia Cards – 2
Parallels – 3
Rookies or Rookie Parallels – 2
Payment & Security
Your payment information is processed securely. We do not store credit card details nor have access to your credit card information.